Success story of Syed Mehdi Hasan
Name: Syed Mehdi Hasan
Position: Animation Director
Company: Singularity
Course: GAVE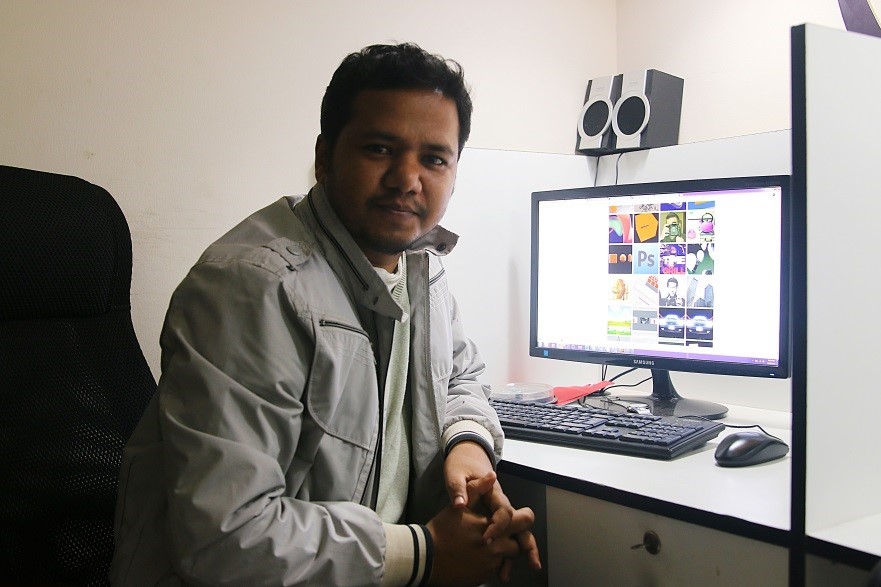 IT Scholarship – A Pathway to a Creative World
Syed Mehdi Hasan came to Dhaka after completing his Honours in Chemistry from Faridpur Rajendra College and tried his luck in the stock market. He also looked for other work but things were not easy at all. He was struggling and had no specific plan for his career and nor did he have the benefit of proper guidance.
But Mehdi Hasan had a strong belief that "there is always light at the end of the tunnel" and one only needs to have courage along with proper tools to fight. He brought about a radical change in his career by acquiring industry-grade IT skills and went on to become a successful professional in the animation industry. In 2012, he joined a company call Singularity as a Senior Animator. He is enjoying the creative work required in his profession and has been promoted to position of Animation Director. He is now earning over Tk. 50,000 per month. With his creative ability, hard work and IT skills, Mehdi Hasan has established himself as a prominent young animator in the animation industry of Bangladesh and is currently working for multi-national clients such as British American Tobacco.
All of the above became possible for Mehdi because he successfully completed the course called Computer Assisted Animation (CAA) under the IDB-BISEW IT Scholarship Project. According to him, this course is a full package based on market demand and equips the trainee to be a skilful animator. Besides, the strict rules and regulations of the project, the monthly exam system, and project-based assessment made the training unique and exciting for the trainees.
Mehdi derives great satisfaction from his work which is very important for achieving lasting professional success. The training has simply been invaluable for him and his career.