Md. Farid Uddin
Name: Md. Farid Uddin
Position: Software Developer
Company: Microsoft
Course: ESAD-CS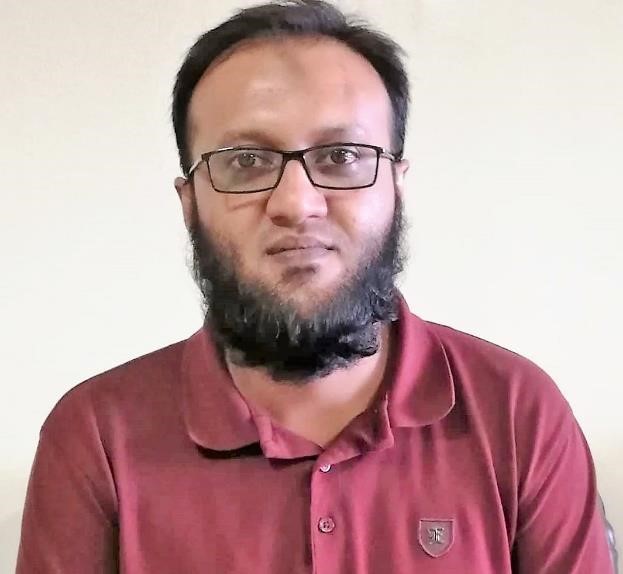 The Sky is the Limit
With a master's degree in Philosophy, MD. Farid Uddin seemed an unlikely candidate to have an IT career at Microsoft. But that is what actually happened. Farid Uddin is now a software engineer at Microsoft. His story is one of single-mindedness of purpose and excellence at work that leads to a life-changing outcome.
Farid Uddin's father retired from government service when Farid was in class IX. Supporting a family of four children and a wife on a meagre government pension became very difficult for him. Farid had to give private tuitions to supplement the family income and bear his own cost of education.
After passing his HSC exams, Farid managed to get admission in the department of Philosophy at Jagannath University. He did graduate successfully but Philosophy was never his cup of tea. Earlier on, Farid's elder brother, a student of computer science, had drawn Farid's attention to an opportunity that was open to graduates from almost any discipline. This was the IsDB-BISEW IT Scholarship Programme. This unique programme offered a yearlong diploma course on IT and placed its graduates in career-oriented employment in the IT industry. Farid had kept this in mind throughout his university studies.
Right after completing his master's degree he applied for the IT Scholarship in Round-23 of the programme and was awarded the scholarship for the training course on Enterprise Systems Analysis and Design with C#.NET. The training was rigorous and the exams were tough. But Farid persisted and successfully completed the course in 2015. The Placement Cell of IsDB-BISEW secured a position for him as an intern in an IT Firm.
After his internship, Farid joined an IT firm as a Software Engineer and within a year and a half, he was drawing a salary of BDT 50,000 per month thus outshining most of his colleagues, many of whom were computer science graduates. This rapid rise gave his confidence a big boost and led him to apply for the position of Software Engineer at Microsoft. After clearing several exams and competing against applicants from different countries, Farid got the job at Microsoft for monthly salary BDT 200,000 and was posted at Shanghai in China. Microsoft also provided him with accommodation facilities.
Farid firmly believes that the IT Scholarship Programme was a turning point in his life. The training programme successfully converted a graduate from the arts background into a highly skilled IT professional. Like Farid, the IT Scholarship Programme has changed the lives of thousands of youths. According to Farid, the sky is the limit for anyone who takes this scholarship seriously enough.