---
Shamim Ashrafi
Name: Shamim Ashrafi
Position: Big Data Consultant
Company: Amazon.com
Course: DDD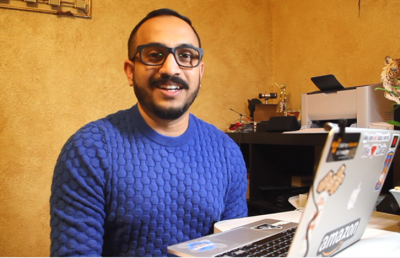 My name is Shamim Ashrafi and I am originally from Bangladesh. Presently, I live in Dallas, Texas in the USA with my beautiful family. I am an IT professional and I work for Amazon Web Services (AWS) as a Big Data consultant. The journey to get to Amazon was hard but it would have been harder without the IDB-BISEW IT Scholarship.
I came from a non-IT academic background. I did my graduation from Jahangirnagar University in Anthropology. I was part of the first batch of IDB-BISEW IT Scholarship Project and completed Diploma in Database Design and Development. Since then, I have been working in different companies in Bangladesh like BASE Limited, Bangla Link and here in USA like Braza and Amazon.com.
The demand for skill IT workforce is greater than ever in local and global job markets. New technologies like Cloud, Big Data, Machine Learning and IoT is going to dominate in near future. IDB-BISEW IT Scholarship Project is playing a significant role in creating skilled IT professionals.
Again, I would like to thank IDB-BISEW for the wonderful IT Scholarship Project in Bangladesh.